For spring 2022, we welcome Professor Alexandra Oeser as Mercator-Fellow to the Research Unit on Voluntariness! As a sociologist trained in Germany and France, Alexandra currently works and teaches at the University of Paris Nanterre and will visit Erfurt from March to August 2022.
Alexandra studied in England and France and her numerous international research trips leading to her habilitation in Social Sciences at the Université Paris 1 Sorbonne have already brought her to Erfurt several times. We are very pleased to welcome her here again in the upcoming summer semester. Alexandra's research focuses on political sociology and the sociology of work. Also trained as a historian, her research moves closely along the boundaries of sociology and historiography.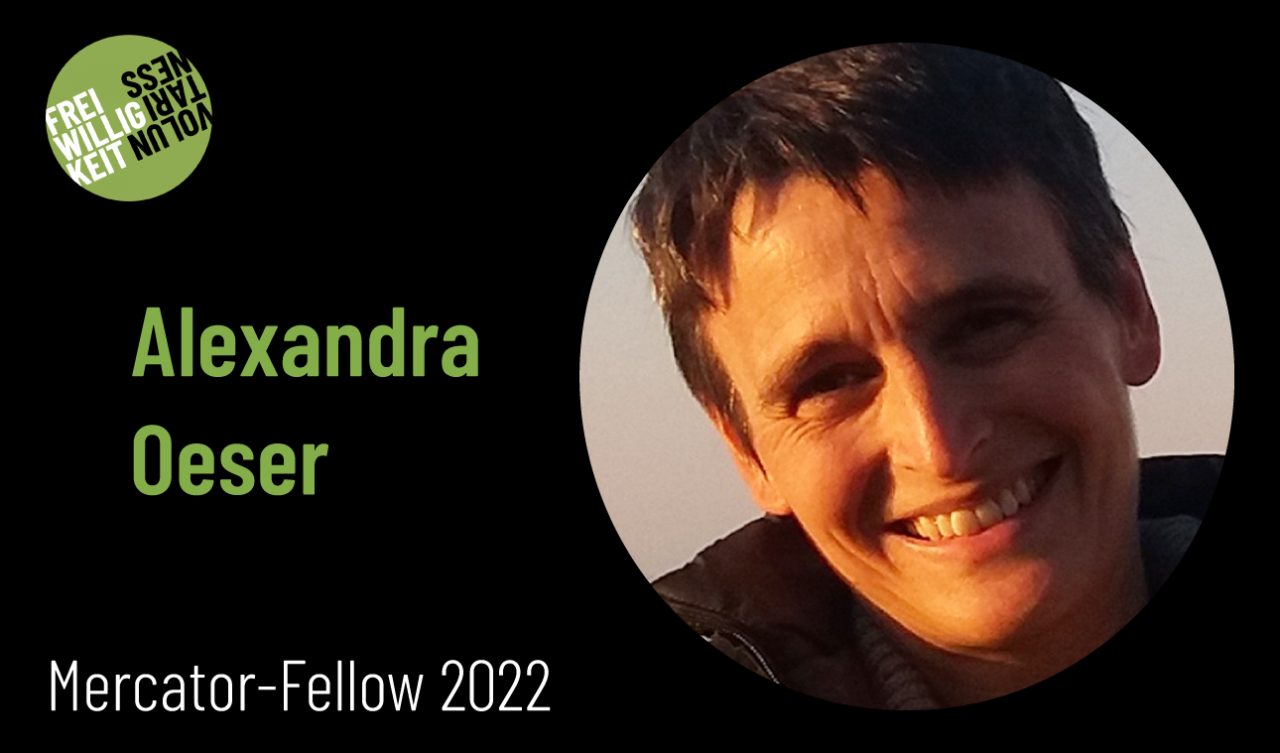 Among her many other research interests, she is also concerned with the concept of Eigen-Sinn – a term largely coined by the history of everyday life and the Erfurt historian Alf Lüdtke. She has also published on issues of gender and class in globalized economies and in the context of the history of factory work.
Having that expertise, Alexandra will support the conceptual work on voluntariness as Mercator-Fellow to our group. Concepts of Eigen-Sinn and agency are crucial to many of our projects and we look forward to lively discussions in workshops and our lecture series "The Politics of Voluntariness."