In order to explore how voluntariness functions as a resource for political participation and civic recognition in the US, our subproject in North American History provides a critical reexamination of the yellow fever outbreaks between 1793 and 1820 in Philadelphia, Pennsylvania and highlights first results.
From 1793 to 1820, yellow fever struck major U.S. port cities, including Philadelphia. The disease devastated inhabitants' health, shattered economies, and shook the newly established political structures as outbreaks spread across the country. These events took place at a precarious moment in history as the newly founded nation was struggling with the epidemics as well as worked out its democratic ideals and structures. The challenges and responses to these crises provide a lens through which we can see the significance of voluntariness for contemporaries. In particular, Pia is interested in the experiences of free Black Philadelphians as well as of Quaker and Jewish women.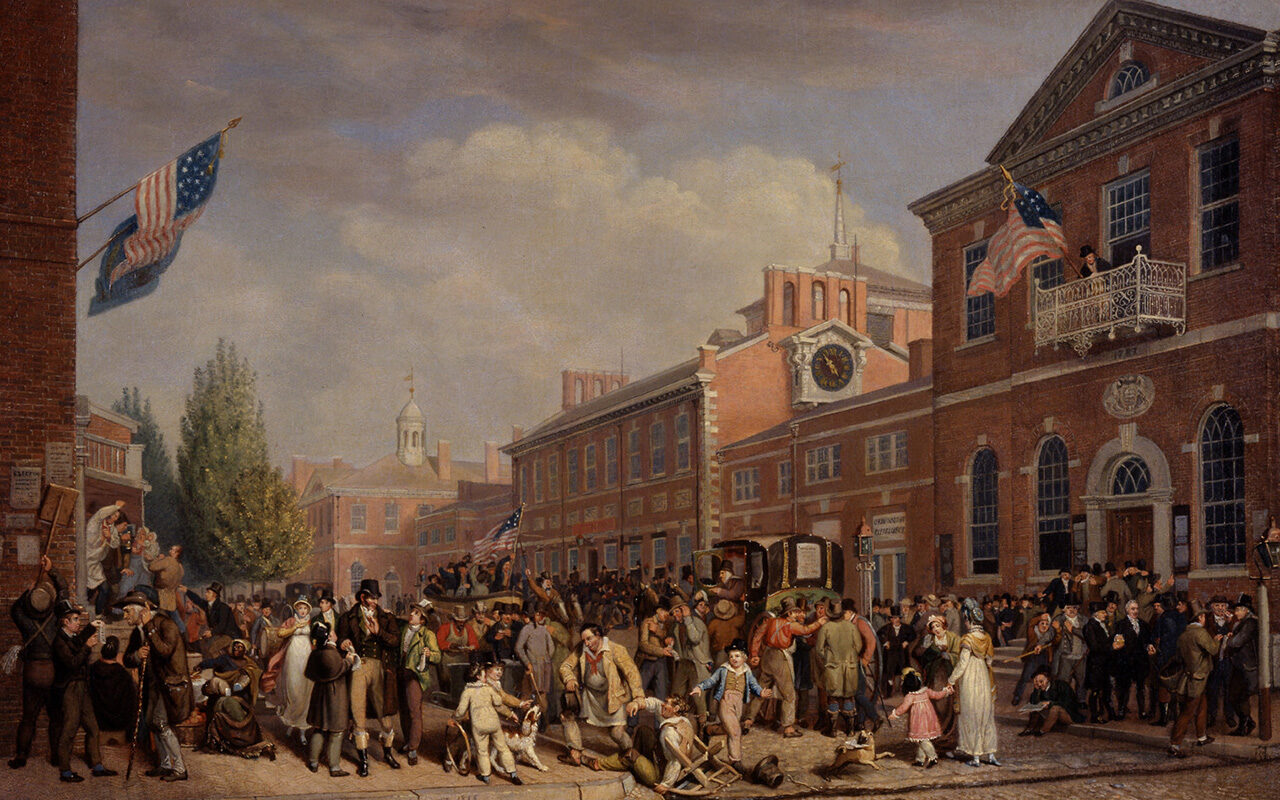 By presenting her project at the Department of History in Erfurt, at the Goethe-Universität in Frankfurt/M as well as at the University of Fribourg in Switzerland and at the German Historical Institute in Washington, D.C. Pia has already pointed to how her dissertation project contributes to the understanding of voluntariness as modus operandi of eighteenth- and early nineteenth-century liberal politics. Crucial to her approach to that field: How did the political principle of voluntary self-management and civic engagement help to establish differences between people on the basis of class, gender, and race? This spring, Pia will talk about her project on April 14, 2023, at the regional colloquium for American Studies at Leipzig University. A second talk brings her to the Young Scholars' Forum of the Annual Conference of the Historians of the German Association for American Studies in Tutzing on May 6, 2023.